"The Neuromodulation Network – Addressing tomorrow´s challenges together!"
If you want the latest innovations in the neuromodulation field, you want e-INS 2023!
Register now and save up to 220 EUR.
Early Bird Deadline: 12 June 2023
REGISTER HERE
Registration Fees (EUR)
WARNING:  There is an increasing number of fraudulent websites that impersonate e-INS 2023. We recommend you only register via this website, directly with the official meeting organizer, or use a trusted group registration service.
Registration category
Super Early rate
Until January 31, 2023
Early rate
From February 1 - June 12, 2023
Regular rate
From June 13 - August 14, 2023
Onsite rate
From August 15, 2023
Full participants - Member*
€ 350
€ 550
€ 650
€ 770
Full Participants - Non-Members
€ 450
€ 650
€ 770
€ 870
Low & Lower-Middle Income Countries**
€ 250
€ 470
€ 470
€ 470
AHCP/Students/Fellows***
€ 250
€ 390
€ 390
€ 505
Daily registration member
€ 350
€ 350
€ 350
€ 350
Daily registration Non member
€ 450
€ 450
€ 450
€ 450
Daily registration AHCP/Students/Fellows
€ 275
€ 275
€ 275
€ 275
Workshop registration for Nurses and Allied Health Workers (ONLY) - 31 August
€ 100
€ 100
€ 100
€ 100
NeuroRun
€ 25
€ 25
€ 25
€ 25
* This rate includes a year's INS and chapter membership (if a chapter exists in the region).
** AHCP/Student/Fellow – status must be certified – An official supportive letter from the institution, signed by the head of the department confirming your status, or a valid status ID card must accompany the registration.
***Low & Middle Income countries are defined according to the World Bank Country Classification. Click here for more information on the Country Classification data according to the World Bank website.
Fees for participants include:
Participation in all scientific sessions
All printed Conference materials
An invitation to the Welcome Reception
Entrance to the Exhibition
Coffee and Lunch breaks – as indicated in the programme
3 day Hamburg Card for public transport
Registration Payment
Payment of registration fees (in EUR) can be made as follows:
By Credit Card: Visa, MasterCard or American Express
By Bank Transfer: 
Additional 30 EUR handling fee is required.
Please ensure that the name of the participant is stated on the transaction draft.
Bank charges are the responsibility of the payer and should be paid in addition to the registration fees.
Please make drafts payable to:
Account name: EINS 2023 Congress, Hamburg
Bank details: Credit Suisse Bank Geneva Branch, 1211 Geneva 70, Switzerland
Clearing number: 4835
Account number: 1500934-92-494
Swift code: CRESCHZZ80A
IBAN number: CH63 0483 5150 0934 9249 4
Registration will only be valid upon receipt of the full payment by the registration department according to the deadline indicated. An email confirming registration will only be sent after receipt of the required fees
Outstanding payments will be collected on-site and charged the on-site rate. A copy of the bank transfer (or other proof of payment) will be required in the event that registration fees were not credited to the meeting account on time.
Cancellation policy:
All cancellations must be sent by email at reg_eins23@kenes.com 
Note, in case of cancellation at any stage, bank transfer handling fee (€30) will not be refunded – applicable to Bank Transfer payments only.
Cancellations received up and including June 13, 2023: full refund.
Cancellations received between June 14 until August 15, 2023: 50% will be refunded.
Cancellations received from August 16, 2023: no refund will be made
Press Registration
We offer complimentary registration for members of the press; however, press credentials are required. Please send us valid press ID card or a letter from the publisher of the institution/ journal you are working for by Email to: reg_eins23@kenes.com In addition, please specify full name and address.
Note: Not applicable for author and abstract presenters
Group Registration
For group registration for more than 10 delegates please contact:   reg_eins23@kenes.com  
e-INS 2023 Registration Department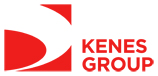 Rue François-Versonnex 7
1207 Geneva, Switzerland
Tel:  +41 22 908 0488
Fax: + 41 22 906 9140
E-mail: reg_eins23@kenes.com